Bag Styles
---
GKS packaging machines are characterised by the production of a variety of bag styles. The modern and efficient systems enable the processing of this enormous diversity of different bag styles. By means of special solutions the bag style can be customized to meet individual and changing market requirements.
Depending on the application, various structures are possible in the sealed seam, such as cross structure (diamond pattern) or longitudinal seams. Structureless (smooth) sealing seams are also possible.
On request, we can also realize contour seals, contour die-cutting, Euro-hole die-cutting, die-cutting for tear-open aids and zip closures integrated into the packaging.
The following processes are available for marking packaging: blind embossing, hot embossing, laser printing, inkjet printing, thermal transfer printing and labeling.
---
4-Side-Seal Sachets
4-Side-Seal Sachets are small portion packs. These sachets are produced in multiple lanes. A special type are sachet chains, which are made from several interconnected sachets.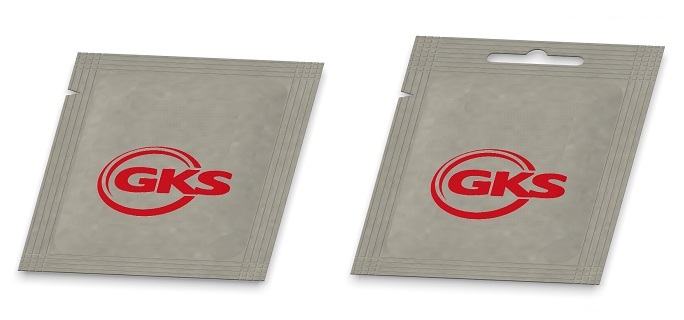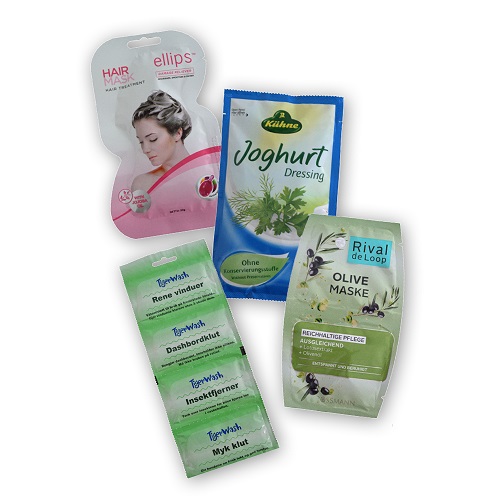 ---
Pillow Bags / Pouches
Due to their size, pillow bags are produced in one lane. Special shapes such as stand-up pouches or side-folding pouches are possible.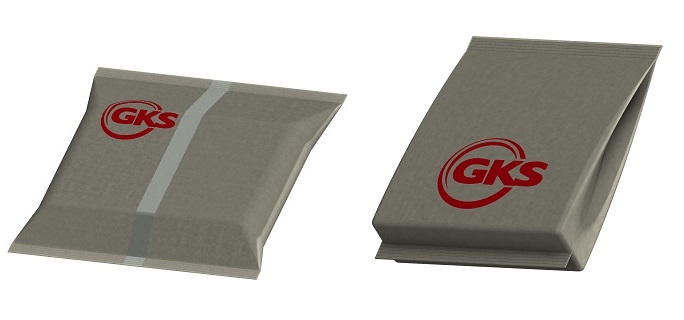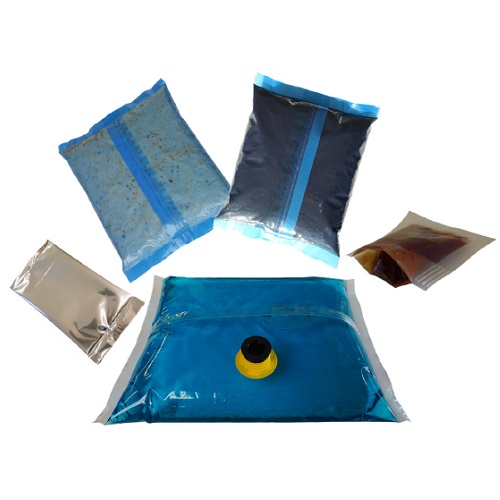 ---
Stickpacks
Stickpacks are a special form of pillow bags. They are usually characterized by a particularly long and narrow shape. Stickpacks can be produced in multiple lanes. Three-side seal bags (sachets) can also be produced on our stickpack machines.