Welcome to GK Sondermaschinenbau GmbH
---
GK Sondermaschinenbau GmbH, headquartered in Arnsdorf, near the Saxon capital Dresden, is a merger of several formerly independent companies in the fields of special machine construction, packaging technology, engineering and component manufacturing.
As a part of the Kummerfeldt Group, thus there is access to almost all relevant production processes. In addition, we are able to offer services in the fields of engineering, design and automation technology.
---
FB-S (formerly FB 330) in new design with TWIN dosing system
Our bestseller FB-S in a completely new look even further suited to the demands of food and pharma industries. A dosing system for liquids fully integrated into the machine housing is completed by a powder/granule dosing system. Pouch chains with totally different products are feasible.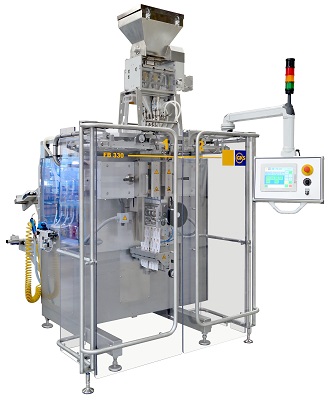 ---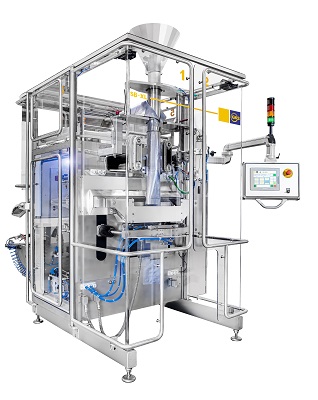 SB-L (formerly SB 800) with new look
Also the pouch packaging machine provides the new GKS family design. By means of the exoskeleton profiles are prevented. Great and smooth surfaces provide best overview, optimized accessibility and a simple and safe cleaning. As execution for liquids, an unique product retention system ensures airless pouches.
---
Information on the actual situation
Due to the current situation concerning the Coronavirus (COVID-19) we would like to inform you that GK Sondermaschinenbau GmbH, according to present knowledge, still remains available for you as usual by email and phone.
As a socially responsible company, we have taken all measures for the protection of our employees. All our products are still available for order. At present, your supply with spare parts and machines is made sure.
We are maintaining steady contact to our suppliers and evaluate the situation new constantly as per current knowledge. At this point potential impairments to the supply chain of sub suppliers are not known.
However, please be aware that in case of further escalation the shipping providers may not be capable of delivery of all goods in a timely manner and, especially concerning international shipments, delays may occur. As the current condition can be assessed only short term and the implications of the whole situation can hardly be estimated, we kindly ask you to take delivery delays into account and incorporate these into your planning.
---